The 21 Day Clean Eating Challenge
Your Bulletproof Health Routine
How many times have you heard you shouldn't eat this, or you need eat that?
And then you're left wondering, WHAT CAN I EAT?
Or maybe you know what you should be eating, but you need new ideas and a JUMPSTART to get back on track.
What if told you that you that it's not that hard to know what to eat?
I want you to know: I HAVE AN ANSWER.
The 21 Day Clean Eating Challenge begins Thursday, September 6
The key to a healthy and vibrant life is simpler than you think.
I've created a NO SHORTCUTS, ALL IN program to nip your disillusions once and for all.
Are you ready to take back your life and reclaim your health, confidence and energy?
What if you could actually lose those #clingy pounds off you?
You are officially CHALLENGED to do so!
Get ready to reclaim your health
with the …
21 Day Clean Eating Challenge!
Sign up now and get a program jam packed with so much valuable and life changing content. These are the lessons learned and applied throughout my career for both my own body and my clients!
This is the ULTIMATE GUIDE to a foundational way of eating. Once you get the basics going consistently, you are on the path to learning SO MUCH about your body.
What people are saying about working with Elaine...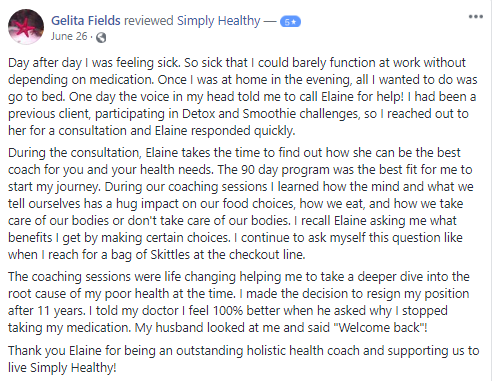 So what does the challenge offer you? Glad you asked!
A Group Kick-Off Call:

a video call to set you up for success, will be recorded for those who can't make it. The call is happening twice for your convenience on September 4 at 12pm & 7pm CST.

A rocking 21 Day Clean Eating Guide:

a step by step manual showing you exactly how to eat the right way, ensuring that you get all the delicious nutrients your body needs WITHOUT feeling deprivation or guilt! PLUS steps on leading a CLEAN LIFESTYLE!

A no hassle Recipe Guide:

packed with over 30 scrumptious recipes that will improve digestion, decrease inflammation, and keep you feeling satisfied.

Weekly Email Support:

To hold you accountable and provide you lots of love and encouragement when you need it!

21 Days of Suggested Meals:

To help you stay on track. I want you to be super successful.

A Shopping List by phases:

What this means is that you will learn how to make trips to the supermarket super simple. Which makes prepping and cooking for your detox a breeze not an UNDERTAKING.

Food Diary:

this amazing tool will help you keep track of how you are feeling physically,mentally, and emotionally throughout the program.

An EXCLUSIVE Facebook Forum:

for daily support and to get your burning questions answered ASAP.
This challenge is specially designed for you to take back control of your life.
NO MORE EXCUSES. NO MORE BUTS. AND NO MORE UNKNOWNS
The 21 Day Clean Eating Challenge will have you living a revitalized, rejuvenated life in no time!
Need more support? Most people do! I'd love to be your personal guide through this program. As you go through it, you may have some specific questions that arise and need some 1:1 support.
For $146, you will get the full 21 Day Clean Eating Challenge experience + three 20 minute calls with me! Talk about fueling you to greater success!
Sign up by August 31 for a Complimentary 1:1 Coach Call!
21 Day Clean Eating Challenge
$47
21 Day Clean Eating Challenge + Add On! (3) 20 min Coach Support Calls
$146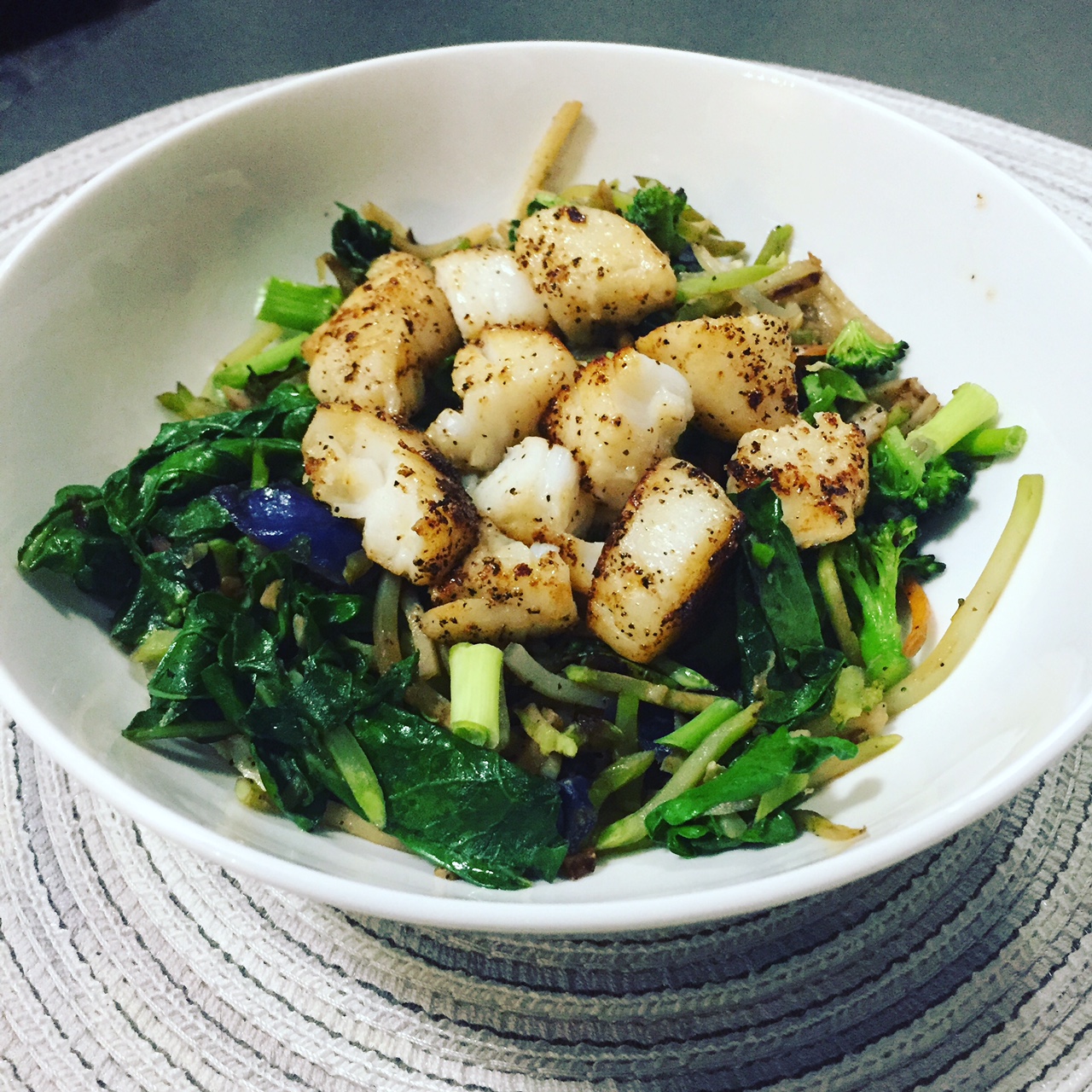 What is Clean Eating?
It stands for eating real food made without a lot of unnecessary processed ingredients and additives. Eating foods as close to their natural state as possible. Eating foods that you could hunt, fish, gather or pluck. Eating food your great-grandmother would have recognized. Eating food that spoils. Eating food that doesn't have a bunch of unpronounceable ingredients, whether it's labeled "natural" or otherwise.
The clean eating lifestyle is also about a spirit – it's a community with the shared goal of improving our own health, the health of our families and the planet. That's it. We share different ideas, recipes, nutrition information and eating philosophies. We celebrate flavors and textures and other lovely qualities of real foods that get flattened by industrial processing.
Introducing your Holistic Health Coach, Elaine King!
I've been where you are and through clean eating have completely transformed my life and eliminated sugar cravings. My journey began 10 years ago. I was stressed and sugar was my go-to as I struggled with digestive issues. I've discovered a new way to get my sugar fix without giving up sweetness.
In this program, I'll teach you everything you need to know about eating and living well. Through eating clean and taking advantage of my life support tools, you'll regenerate your body, mind, and soul and get on track to Living the Sweet Life!
Contact me at elaine@simply-healthy.com.